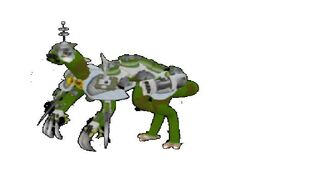 A Snakindus is a not-so-well-known civilized empire from the Other Worlds. They are lead by King Snadus. They do not appear in any Pretend World books, except possibly a later Hippo Story. Their only known video game is Babyspore, although it is possible to make them in Pretendspore and possibly SamLand.
Babyspore
Edit
In Babyspore, you encounter them after you fly to the Other Worlds, at the end of City Stage. They help build a spaceship, and Dato and King Snadus send you off into the Galactic Empire Stage.
Ad blocker interference detected!
Wikia is a free-to-use site that makes money from advertising. We have a modified experience for viewers using ad blockers

Wikia is not accessible if you've made further modifications. Remove the custom ad blocker rule(s) and the page will load as expected.